Birds of Paradise - Colorful Prancer Dancers
---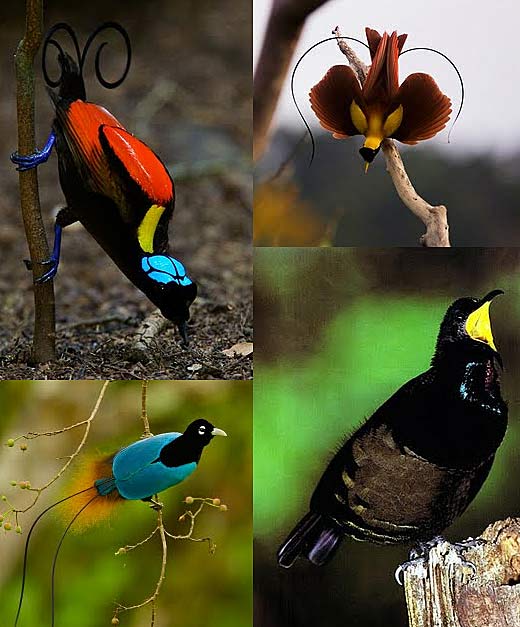 New Guinea is home to a spectacular show of plumage unlike anything else on the face of the Earth. This spectacular feathery show is put on by a classification of birds who only live on the island of New Guinea and its neighboring satellite islands - they are called "birds of paradise". Though there are a wide variety of different species on the island, they all call the same place their home, and all have a very interesting mating habit which puts on a show for anyone lucky enough to see. Like many bird species, it is the males who wear astounding arrangements of colors and patterns to attract their mates. You might think dressing up nicely was enough, but these amazing birds all perform complicated dance rituals in order to catch the eye of a potential partner.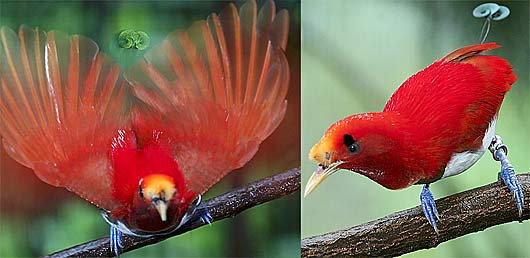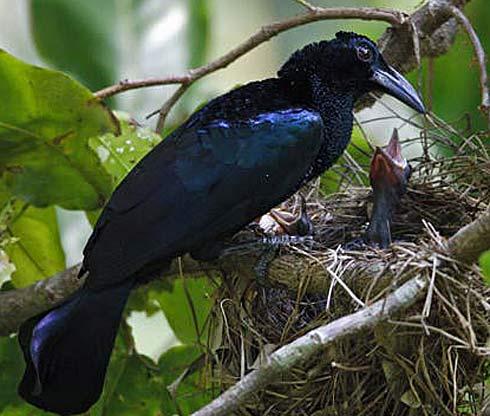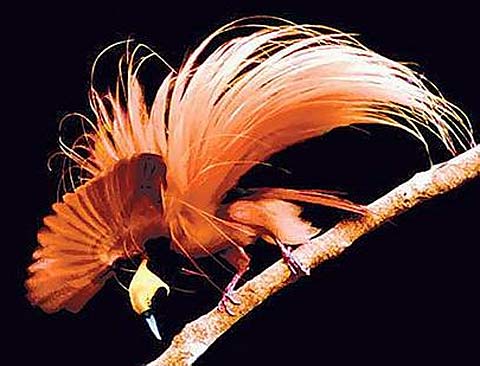 Fact: it's the diverse flora and fauna of New Guinea that supports the diverse range of beautiful birds that make the island famous. Birds of Paradise subsist on a diet of exotic fruits and seeds, as well as some small insects. The smallest bird in the class is the ironically named "king bird of paradise".  Weighing only 1.8 ounces (50g) and only 5.9 inches (15 cm) long, this amazing bird cuts a surprising contrast to the largest bird of paradise, the curl-crested manucode, who is 17 inches long (44 cm) and 15 ounces (430g)!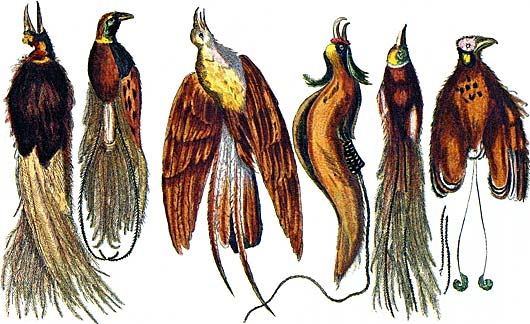 We highly recommend the seminal David Attenborough documentary "Nature: Birds of the Gods" to anyone who want to know more, or see more of these stunning tropical birds.