Giraffe in the Pool
---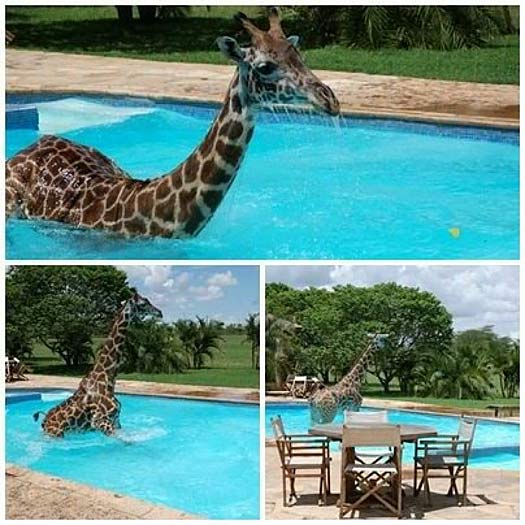 Giraffe in your pool? If you have a pool how about a giraffe to swim with? Giraffes love swimming pools. All you have to do is invite over a nice giraffe on a warm day and there you have it - a nice swimming buddy. Well, their bodies aren't very well suited to swimming but anyway they like to stand around in water as long as it doesn't have any crocodiles in it which your pool shouldn't. Hopefully your pool has a deep end, a really deep one because giraffes are tall and who likes to swim in a pool where the water only comes up to your knees? Afterwards everyone can chew some leaves and warm back up a bit bathing in the sun.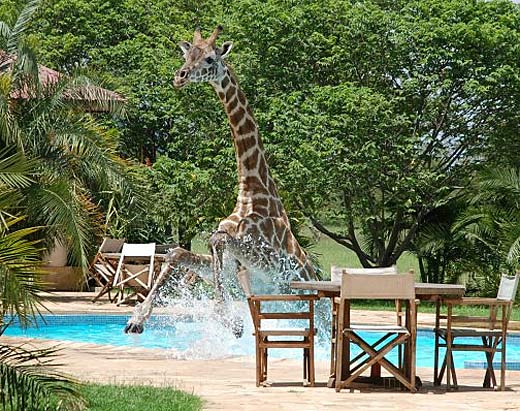 It is known that giraffes don't smell very good, perhaps they enjoy the water to take a little break from their own scent. A wet giraffe can't smell very good though.
Here's another giraffe that can't even wait for the pool to be filled-up. This was a 9 year old pregnant giraffe that decided to crash the pool party in South Africa.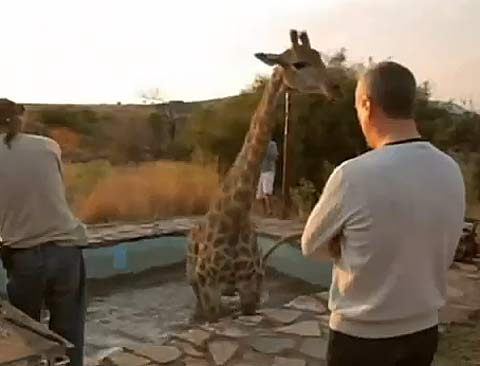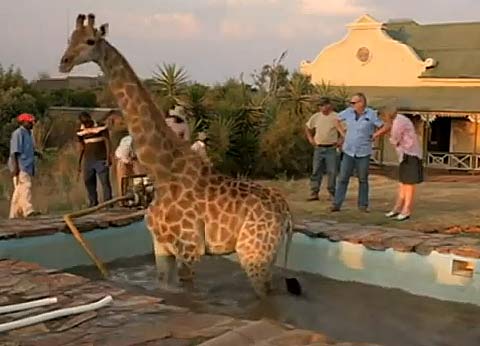 Here is the video of the event.