lizards
---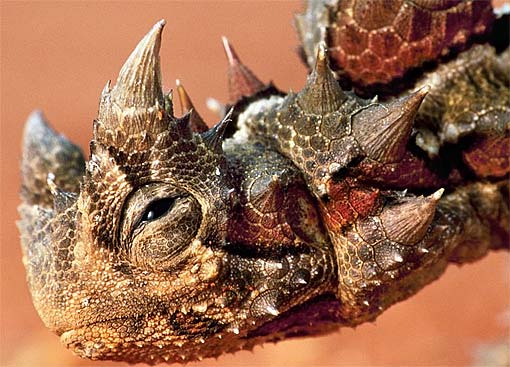 The thorny devil is covered in spiny, warty protuberances. Narrow channels between the scales act to draw precious droplets of dew or rain to its mouth by capillary action. This is an amazing adaptation that allows them to remain in such a dry environment taking advantage of all possible moisture. The thorns or horns are mostly hollow modified scales.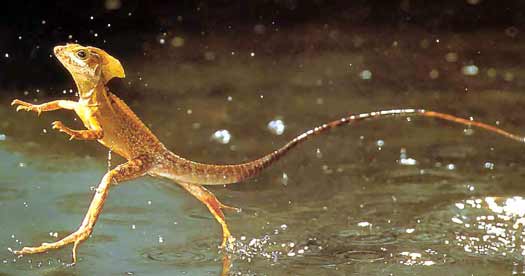 The Jesus Lizard is called that because it can indeed walk on water just like Jesus. Its real name is Basilisk and it hails from sunny Central America and is related to the Iguana.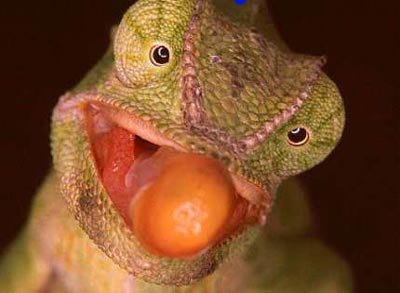 Chameleons have to be the most visual stunning lizards. Some species have it all - horns, pincers, the ability to change colors, eyes that can look in different directions, a tongue twice the length of its body and a curly tail.